According to statistics, most websites are accessed through mobile devices. Mobile devices have become affordable and widely available compared to computers, making it preferable for many users to access internet content quickly.
Mobile web design optimizes the mobile user web experience by changing some of the webpage desktop features and designing a unique feel and experience exclusively for the mobile form factor.
THE COMMON TYPES OF SMARTPHONE WEB DESIGN ARE:
Mobile-First Design:
Most websites have been designed to fit on a standard computer screen aesthetically. Still, as many internet users have shifted to mobile devices, most web designers have focused more on mobile design as a first approach. This means that the developers first design the webpages to fit on the smallest possible screen, then later switch to larger screens, e.g., desktops or tablets.
Responsive Design:
A responsive layout design changes its form factor based on the screen it has been loaded on. The content displayed increases based on the user's mobile device size.
Search Engine-Friendly Design:
Your website will become useless if visitors cannot find it in the search results. Google offers a tool that allows anyone to check whether their website is optimized for mobile devices. A good website can be found easily by potential users.
KEY FEATURES AND BENEFITS OF SMARTPHONE WEB DESIGN
Easy to Navigate
Mobile users expect to find what they are looking for with ease when visiting a site. People mostly scheme through web pages and do not read them entirely. A design approach is precise on the information you wish to display. Important information is kept in the front of the website for easier accessibility.
Simple Page Layouts
Simple Layouts work better on small screens. This should be a priority to capture the user's attention. To achieve this, you need to stick to one-column layouts and declutter any features that otherwise would be irrelevant to the website's functionality and presentation.
Clear Targets and Readable Text
A good website is easy to read and understand as quickly as possible. This is because most information is communicated through text. Good text properties, i.e., font size, weight, and type, can be the difference for your mobile website.
Minimum Operational Effort From the User
Good mobile and user-friendly websites have well and precise cut design forms that minimize user effort when inputting data to save as much time as possible. This is achieved by asking for the bare minimum information, offering autofill for common fields, and using inline validation to validate users in real-time.
Designed for Faster Speeds
Most website users care more about speed and easier interaction with websites. The longer it takes the website to load content, the higher the number of users will abandon it. A good mobile-friendly website should have minimum and straightforward graphics and objects that would otherwise increase the website load time.
Good Functionality Between The Mobile and Desktop versions
A good website will be mobile-friendly and desktop-friendly if the user switches multiple times on small and big screens.
EXAMPLES OF WELL DESIGNED VS POORLY DESIGNED MOBILE WEBSITES
Well Designed Mobile Websites
Buzzfeed: buzzfeed.com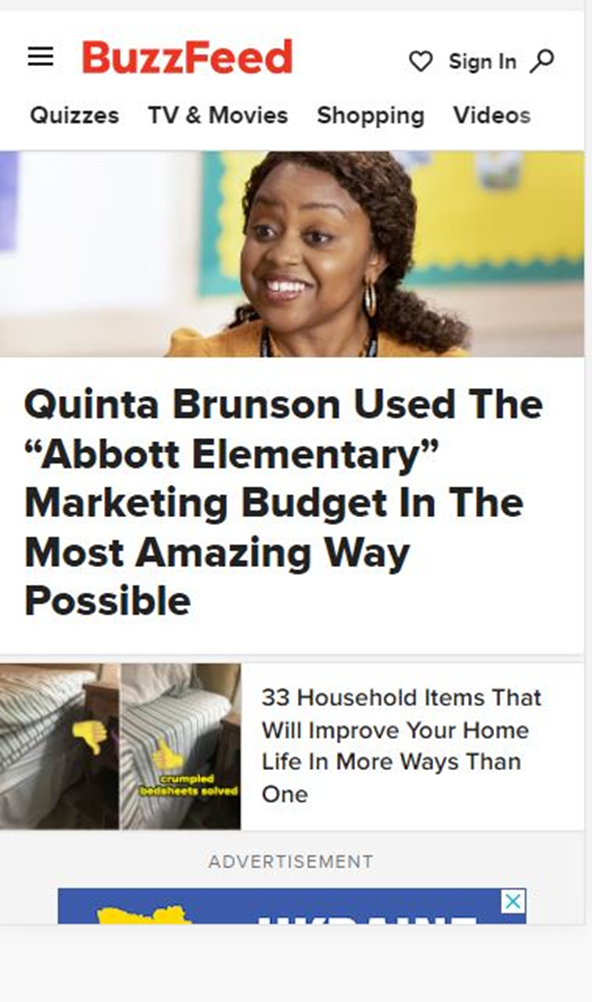 Image Source: buzzfeed.com
Shutterfly: shutterfly.com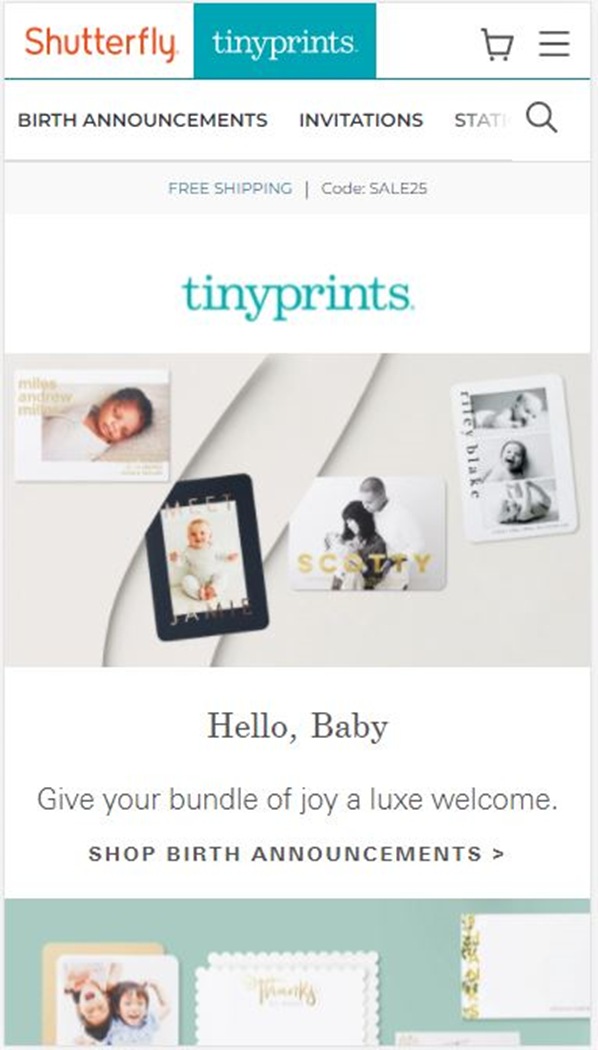 Image Source: shutterfly.com
eBay: ebay.com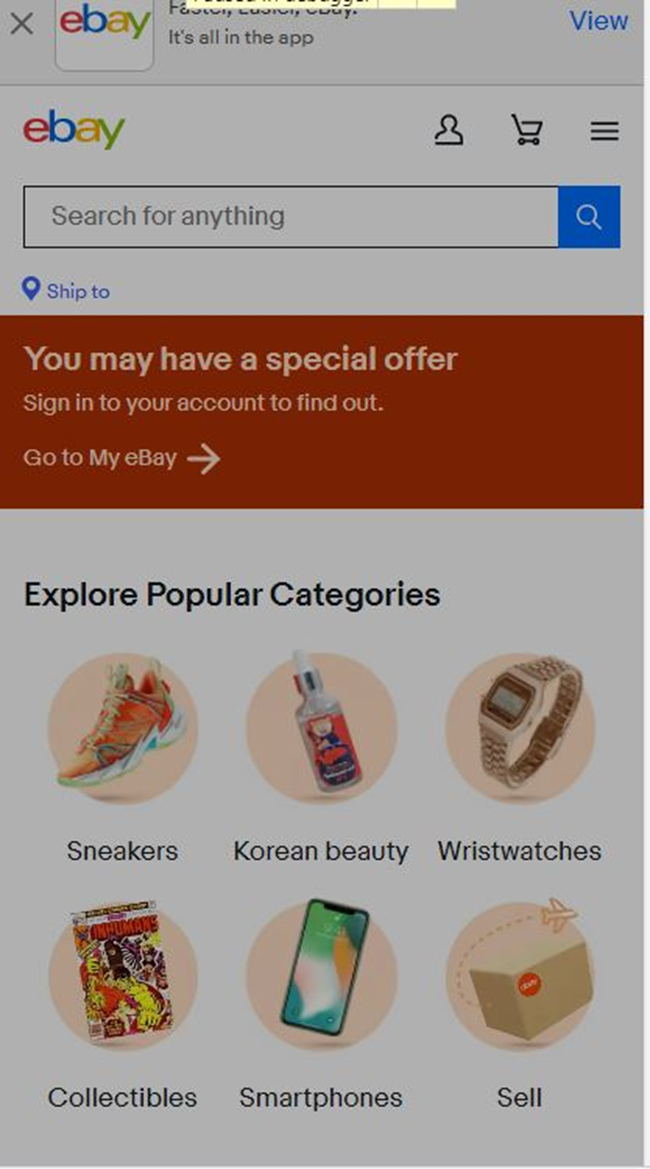 Image Source: ebay.com
Poorly Designed Mobile Websites
Mile High Comics: milehighcomics.com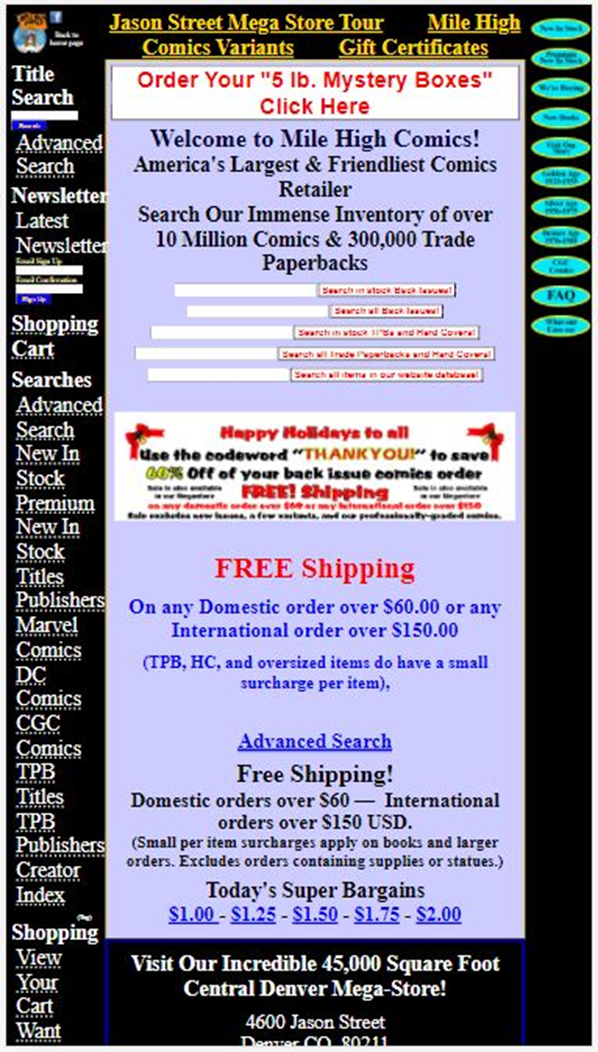 Image Source: milehighcomics.com
Arngren: arngren.net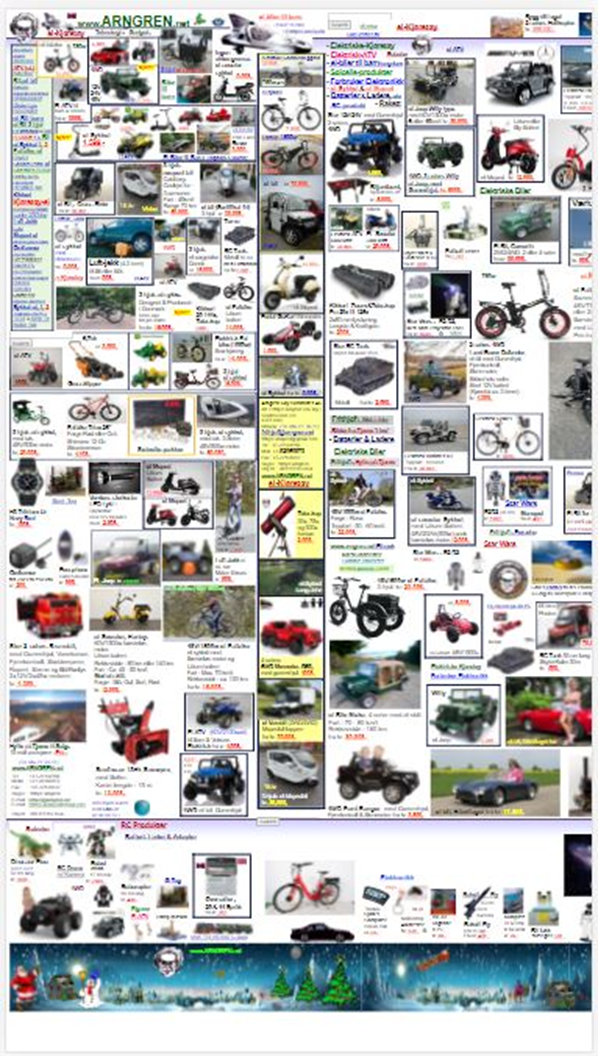 Image Source: arngren.com
DISADVANTAGES OF SMARTPHONE WEB DESIGN
While we appreciate the evolvement of smartphone web design, we also need to look at the disadvantages, which include;
Navigation is tough
Responsive websites are specifically designed to fit on small devices. Small devices have fewer screen sizes, making it more difficult to navigate websites through small devices. But maintaining the simplicity of significant websites for small devices sometimes becomes difficult.
Time-consuming development
Responsive websites are essential, but they take a lot of time in the development process compared to regular website development time.
Slow page loading
Although responsive websites are easy to maintain, it sometimes takes a long time to load the page. It includes some high-resolution images and videos that sometimes require a lot of time to load.
Takeaway
Even though there are some disadvantages associated with smartphone web design, the advantages outweigh the disadvantages. Designing a separate website for mobile devices will boost traffic to your website. Users will want to stay longer and interact with the website